BRISBANE CARAVAN WAREHOUSE - VALUE, QUALITY, EXPERIENCE.
Welcome to Brisbane Caravan Warehouse, your premier destination for all your caravan needs. With years of experience in the industry, we pride ourselves on offering top-quality caravans and exceptional customer service.
Customer satisfaction is our utmost priority and to achieve this, We are committed to providing our customers with the best value for their money. We believe that our customers deserve products and services that are not only of high-quality but also reasonably priced. We stand behind this promise to ensure that our customers are content with their purchases and continue to choose us over our competitors. At every step of the way, we strive to deliver on your commitment to value for money, and we will continue to prioritise customer satisfaction above all Else. " Value for money is our priority".

VIEW NEW CARAVANS
At Brisbane Caravan Warehouse, we understand that purchasing a caravan is not just about buying a vehicle; it's about setting off on unforgettable adventures and creating lifelong memories. That's why we go above and beyond to provide our customers with a wide selection of caravans that cater to different preferences, budgets, and travel styles.
We are a Franklin Caravans Dealership, located in Brisbane - Known for manufacturing innovative and stylish vans that incorporate the latest in design, materials and technology, Franklin Caravans continue to exceed build standards.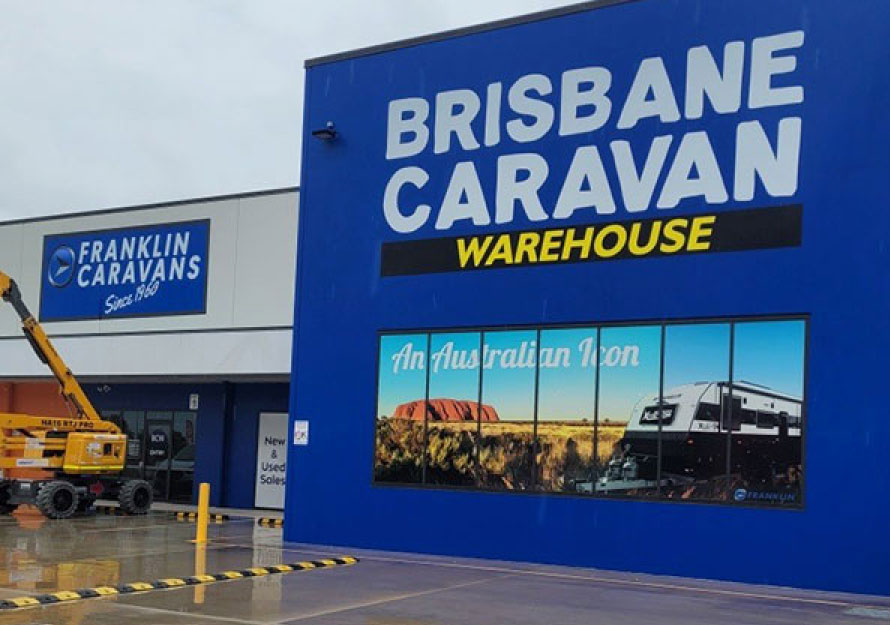 Looking to Sell or Trade-in your Caravan? Please click here